We are an Atlanta Property Management company and Full-Service Real Estate Broker.
We can help you Manage, Lease, Buy or Sell your home in Atlanta, Ga.
Our two brokers, Dan and Terri, have over 40 years of experience in sales, leasing and property management. They also have years of experience as investors, so they understand how to make a profit in home sales and leasing. 
At 3 Options Realty we find these two disciplines to be perfectly complimentary. We recognize that not all agents are temperamentally well suited to perform both sales and property management. But some are, and our program attracts such especially skilled and able agents.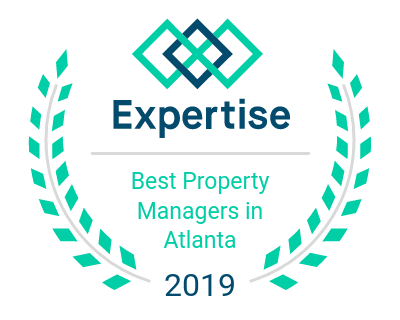 What we have found is that many of our homeowner clients frequently have a desire to purchase or sell additional real estate, and some of them may know others that also want to do so. It is our mission to serve those needs. Our goal is to be referred to those other people. But to earn this privilege, we have to do a really good job for our clients. That's good news for our clients, because we are not attached to the transaction outcome (fees earned on managing their homes). We are truly vested in the relationship itself as opposed to the money. We think this is a more meaningful purpose. 
We also find that many tenants are prepared for the next step into home ownership. We want to be the folks that they call when they're ready to buy. So we have to do a good job for them too. And believe it or not, doing a good job for the tenants is directly beneficial to the landlord. If the tenants enjoy the renting relationship, they will be better tenants, take better care of the property, and probably be more inclined to renew their leases for subsequent terms. And for the investor, the leased renewal is the big reward. The most costly aspect of owning investment property is frequent tenant turnover. 
So for 3 Options Realty, sales, leasing, and property management are not unrelated disciplines. The demanded skills are surely different but they really blend quite nicely with the proper business model. And we think our model is the perfect choice to enhance these relationships. 
3 Options Realty is organized as a portfolio company. This means that each landlord is paired with an agent that will become their sole point of contact for all matters of real estate. When landlords, or tenants for that matter, have questions or needs, they will have one person to contact. If their agent does not have the answer, the agent will promptly go get the answer and bring it back to the landlord or tenant. This way there is no break in continuity. The action and responsibility rest solely on the assigned property manager. When it comes to selling property or working with buyers, we have that well covered too. This is our bread and butter. This is what we live for. We have all the resources necessary to do a great job listing a property for sale and we have the experience to assist buyers with one of the greatest decisions they will make in their lives. We love what we do, and we think you will also love what we do if you give us an opportunity to work with you or someone you know that needs our help. Ask us about the following special programs: 
Rent Guarantee
Eviction and Abandonment Protection 
Early Rent Proceeds Disbursement 
Landlord Web Portal 
Sales Hotline 
Customized Home Book 
Market Analysis for Homes Sales and Lease 
Discounts and Rebates for DIYers
We have discovered that property management is more geographically centric than sales, so in order to best serve our client base, we have expanded our services by associating with real estate agents that live in many part of the metro Atlanta area. Originally, 3 Options Realty served greater north Atlanta, specifically the cities of Atlanta, Roswell, Alpharetta, Marietta, Lawrenceville, Woodstock and Cumming Georgia. We have now opened an office in Elijay, expanding into the north Georgia mountains and also have agents serving in most other metro Atlanta municipalities. Please see the list below for a more comprehensive list of areas served:
---
We serve the metro Atlanta area including the communities and cities of Roswell, Alpharetta, Cumming, Marietta, Woodstock, Lawrenceville, Johns Creek, East Cobb, Gainesville, Dacula, Buford, Sugar Hill, Acworth, Holly Springs, Canton, Smyrna, Vinings, Powder Springs, Douglasville, Sandy Springs, Norcross, Duluth, Dunwoody, Kennesaw, Milton, Tucker, Stone Mountain, Lilburn, and Ellijay. We also serve the following counties: Cherokee County, Cobb County, Fulton County, Forsyth County, Gwinnett County, Dawson County, Gilmer County, Dekalb County, Douglas County, Paulding County, Henry County, Clayton County, Fayette County, Henry County, Bartow County, Floyd County and Gordon County.